On June 16, 2011, the latest generation of high-end light truck Jianghuai Shuai Ling III of JAC commercial vehicles officially landed in Shanghai. Since April 2011, Jianghuai Shuai Ling III has been listed in Shenzhen and Hangzhou one after another with a shocking price of RMB 98,700. It has received wide acclaim from the local market.
From Jan. to May 2011, sales of JAC light trucks exceeded 100,000 units (including exports), of which JAC Shuai Linghua exceeded 10,000 units in domestic sales, a year-on-year increase of 61%. Good market performance validated the users of the JAC Shuai Ling car series. Highly recognized. Sales of the JAC light trucks in the Yangtze River Delta region have been among the best. From January to May 2011, the Jianghuai Light Truck Co., Ltd. has sold more than 2,000 units in total in Shanghai, and Jiangsu has sold more than 7,000 units. The market share has remained the No. 1 position. The Jianghuai Shuai Ling III's debut in the Yangtze River Delta region is bound to set off a new round of high-end light truck market boom.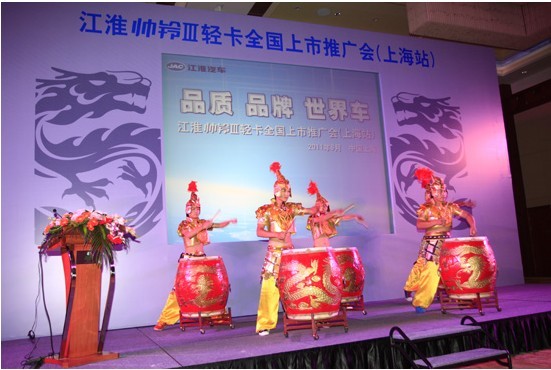 The Jianghuai Shuai Ling III, which was listed on the market, is a world-class light truck product created by Jianghuai Automobile in terms of integrating global resources and building on a new platform. It is a brilliant work experience of Jianghuai Automobile's 47 young card manufacturing experience. The integration of today's world-leading design concepts and the most advanced technology platform represents the brand image and quality benchmark of JAC light trucks. JAC light trucks have been performing very well in the Yangtze River Delta region. The sales of each model are among the best in their respective market segments. Jianghuai Shuai Ling interprets the extraordinary handsome bell with outstanding market performance, which is derived from the connotation of oneness.
It is understood that Jianghuai Shuai Ling III products will be put into the standard S shop, Jianghuai light trucks will be fully established on the S-store construction, reaching the standard will not put products. To this end, JAC Commercial Vehicles has particularly strengthened the operation and management of S-stores, as well as the guarantee of spare parts and the timeliness of services, and conducted comprehensive assessments of reception, delivery, and after-sales links as an important basis for the compliance of S-stores. Users can experience the noble service provided by Shuai Ling III in the whole process of pre-sale, sale, and after-sales.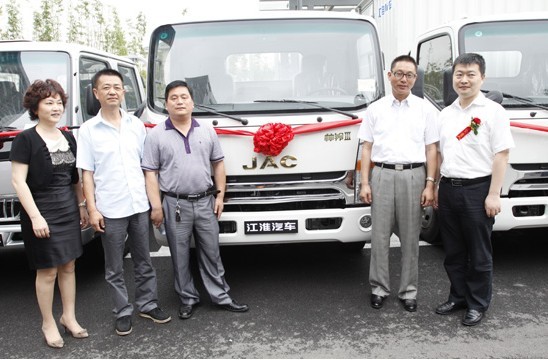 The network of Jianghuai Shuailing III will also cover the Pearl River Delta, Yangtze River Delta and the Bohai Economic Circle, matching the distribution pattern of domestic high-end logistics, and realizing the nationwide network layout of JAC high-end light trucks to meet the individual needs of high-end customer groups. The users of Jianghuai Light Trucks in the service feel real value for money.
Glass Sealant,Pu Sealant,Polyurethane Sealant
Car Care Spray Paint Co.,ltd , http://www.chsealant.com