As an important member of Dongfeng's "great autonomy" strategy, Dongfeng Liu Auto's 2013 sales volume reached 223,000 units, an increase of 33% year-on-year. The cumulative sales of passenger cars reached 163,300, an increase of 30% year-on-year; the commercial vehicle segment reached 42,500, an increase of 35.3% year-on-year, higher than the industry's overall increase.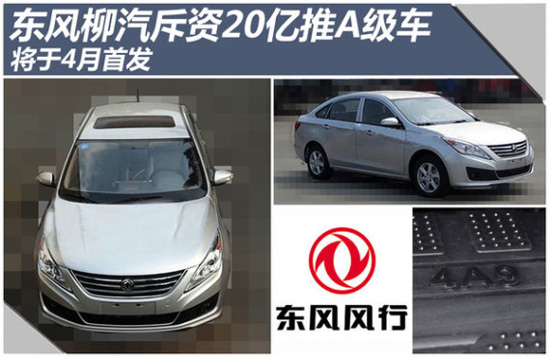 Dongfeng Liu Auto's cumulative sales of passenger cars reached 163,300 units in 2013, a year-on-year increase of 30%
Although the passenger car on the gratifying results, but as a well-known commercial vehicle company, Dongfeng Liu Automobile's commercial vehicle performance is not satisfactory, a kind of despise commercial vehicles, to ensure that there are clear signs of passenger cars.
Historic Commercial Vehicles Performance
<br><br><br><br><br><br><br><br><br><br><br><br> Dongfeng Liuzhou Automobile Co. In 1969, the development and production of "Liujiang" brand trucks first opened a precedent for Guangxi automobile production; in 1981, it joined Dongfeng Motor Group and was the first company in China to develop and produce medium diesel trucks, filling the gaps in domestic medium-sized diesel vehicles. In 2008, Liuzhou Auto Dragon 507 became China's first high-end heavy truck that passed European safety standards.
At present, Dongfeng Liuzhou Auto mainly produces heavy-, medium-, light-duty commercial vehicles and MPVs with more than 200 varieties of Dongfeng Longlong, Dongfeng Balong, Dongfeng Popular, and Dongfeng Longka. The annual production capacity is 65,000 commercial vehicles and passenger vehicles. 80,000 vehicles.
For a company that can produce 65,000 commercial vehicles and 80,000 passenger cars per year, only 4,250 vehicles of Dongfeng Liuzhou Commercial Vehicles were sold in 2013, and the number of passenger vehicles was as high as 163,300. Does this mean that Dongfeng Liu Has steam shifted its development focus to passenger cars?
Reality plagued by three major reasons
<br> <br> Dongfeng Liuzhou in the commercial vehicle industry, although an early start, but the development of other companies have been better to start late, this is exactly what causes it?
The first is the development of the brand. In the commercial vehicle market, Dongfeng Group also has a Dongfeng Commercial Vehicle joint venture with Dongfeng Liuzhou. Dongfeng Commercial Vehicle Co., Ltd. has developed rapidly in terms of product upgrades, sales distribution, after-sales services, and overseas strategies for the past two years.
In 2013, the sales volume of Dongfeng commercial vehicles totaled nearly 51,000 vehicles, an increase of 12% year-on-year; cumulative sales of heavy trucks reached 120,600, an increase of 18% year-on-year. Accompanied by this huge body of brothers, virtually inflicted great pressure on Dongfeng Liuqi. Many people do not understand the relationship between Dongfeng Commercial Vehicle and Dongfeng Liuqi, although the two LOGOs are completely different.
Followed by the lag in product development. The new Balong Cummins M7C, as the new flagship product of Liuzhou Commercial Vehicles, attracted much attention. This product began to be promoted from the end of 2012 to the debut of 2013, attracting many people's attention, and has also conducted free trial activities across the country, but the effect is not very good.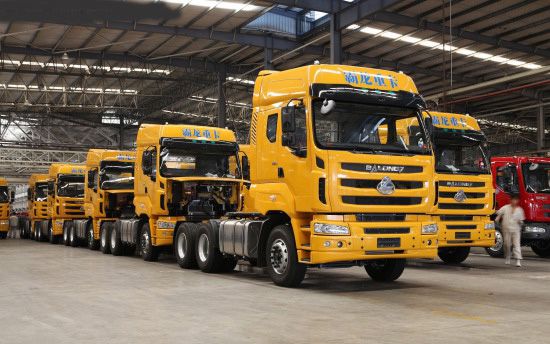 Dongfeng Liuzhouba Longhe heavy truck
Single product, lack of technical advantages, and product homogeneity with other heavy truck companies have clearly become the main reason for the development of Dongfeng Liu Auto's backward and other heavy truck companies. And the start was always one beat later than others, and the natural gas tractor project was started. It is expected that the product will not be fully listed until 2015.
Finally, after-sales service. At present, Dongfeng Liuzhou has 400 national distribution networks, 850 service networks, 1300 accessories suppliers, spare parts reserves of more than 500 million yuan, and an average service radius of less than 60 kilometers. Dongfeng Liuzhou has made a commitment of "time-limited service and overtime compensation". If the service cannot be completed on time, the user will be compensated according to the standard of 500 yuan per day. The call center will provide users with 24-hour service for 365 days.
Dongfeng Liuzhou Automobile General Manager Cheng Daoran stated at the annual business meeting that in 2014, Liuzhou Automobile will accelerate the pace of transformation of its marketing, transforming from "selling products" to "selling programs", increasing attention to the aftermarket, and insisting on the introduction of superior supporting plants. Improve product quality, enhance customer satisfaction, and build the core competitiveness of independent brands.
However, due to the limited number of product sales, the corresponding sales and service outlets established nationwide are not very comprehensive. Some dealers previously sold Dongfeng commercial vehicle products and also sold Dongfeng Liuzhou Automobile's products. However, according to the reporter's understanding, some dealers recently received notification from manufacturers that they can only designate models for Dongfeng commercial vehicles. This virtually affected the sales of Dongfeng Liuzhou.
This year, we will challenge 52,000 vehicles.
On December 9, 2013, Dongfeng Liuzhou Automobile's 200,000th automobile in 2013 was grandly off the assembly line. This means that Dongfeng Liuzhou's production and sales of vehicles in 2013 will historically break the 200,000-unit mark. This stepped forward to a new level of development.
In January of this year, at the annual meeting of Dongfeng Liuzhou Automobile Business, the company proposed that the marketing target for 2014 was 45,000 commercial vehicles, a year-on-year increase of 6%. At the same time, it will challenge the target of 52,000 vehicles, an increase of 22% over the same period last year.
At the beginning of 2013, Tong Dongcheng, deputy general manager of Dongfeng Motor Co., said that Dongfeng Liuzhou Automobile will rise to become a direct-controlled second-tier enterprise of Dongfeng Group and will be level with the new Dongfeng Commercial Vehicle joint venture company. "Dongfeng Group pays more attention to the development of Dongfeng Liuzhou's own business and also carries out more strategic resource support and coordination, which will be more conducive to the simultaneous development of Dongfeng Liuzhou Automobile in passenger cars and commercial vehicles," Tong Dongcheng said. .
For the future product planning, Dongfeng Liuzhou Automobile will introduce the system into Europe and the United States advanced R&D technology. For example, adopting a new chassis design, the high-end long head vehicle project will steadily advance. A full range of new models will be launched in 2016.
So, Dongfeng Liuzhou can accomplish this goal? Let us wait and see!
In order to ensure normal and continuous working of the Centrifugal Pump in gas-containing oil wells, and oil-gas separator is usually installed between the protector and the pump. Sedimentation separator or rotation separator may be used according to the different gas conditions of the oil well. For oil well with high gas content, double-section separator is used in order to ensure effective separation of free gas. Special construction designation separator can be used in high-sand wells and you will get a satisfying result.
Separator And Inducer
Separator Magnetic Separators,Laboratory Flotation Machine,Wet Roll Magnetic Separator,Magnetic Separator
Tianjin RongHeng Group LLC , http://www.ronghenggrouppump.com