According to foreign media reports, due to optimistic Tesla electric vehicles , and expected future demand for electric vehicles will be very strong, Panasonic plans to invest 1.6 billion US dollars to produce car batteries and grid batteries for Tesla. To this end, Matsushita lowered its annual profit forecast on Monday.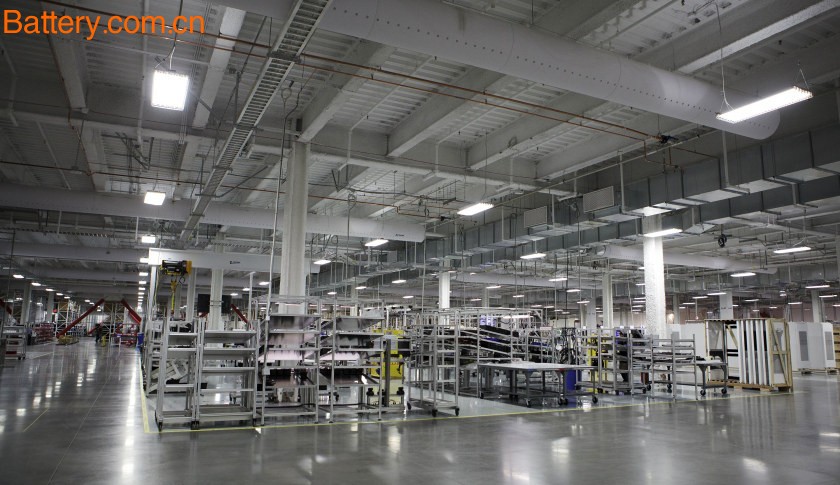 Panasonic is undergoing a strategic transformation. In the past, it was the consumer-grade market, which competed with rivals with low-cost electronic products to win consumers' favor. Today, Panasonic is more oriented to enterprise users and a supplier of automotive batteries and other high-tech products.
Panasonic CEO Kazuhiro Tsuga said in the earnings briefing: "Not only Tesla, but also other automakers, have strong demand for electric vehicle batteries. We believe that the rechargeable battery business will have the greatest growth momentum. Therefore, we Active preparation and strategic investment are being actively pursued."
Prior to the release of the briefing, according to US accounting standards, Matsushita said that July-September operating profit fell by nearly 40% year-on-year, which is nearly 14% lower than analysts' estimates.
In addition, according to International Financial Reporting Standards (IFRS), which will be adopted next year, the company also reduced its annual profit forecast for March 31 from the previous forecast of 310 billion yen to 245 billion yen ($2.33 billion). Lower than Thomson Reuters StarMine's 16 global seller analysts forecast of 297.3 billion yen.
To this end, Panasonic blamed the weak performance of the yen in the near future. In addition, it additionally quotes a fixed cost of 12 billion yen, most of which is related to Tesla's $5 billion "Gigafactory".
The company said that the previous factory investment is likely to cause the Panasonic battery division to lose profits in the year.
"If Tesla's sales go well, its demand will soon exceed our production capacity," Tsuga said. "This marks the possibility that we will need to increase investment in the near future."
Panasonic has also been focusing on home energy-saving systems, and it says it can also make solar cells for Tesla. Panasonic (USA) said that the plant under construction after the acquisition of SolarCity will be officially put into production in 2017.
Panasonic's expanding battery division, contrary to its rival Sony, lowered its annual profit forecast on Monday due to losses caused by the sale of its battery business to Murata.
Sony Battery, which sold the world's first lithium-ion battery in 1991, has been losing money because it cannot supply batteries to major smartphone manufacturers.
Steel Parts,Steel Turned Parts,High Quality Steel Parts,High Demand Precision Steel Parts
Huaying Chuang Precision Machinery Co., Ltd. , https://www.hycmetal.com